Type de poste : Temporaire Ville : Victoria
Expérience requise : 3 ans Statut : Temps plein
Description du poste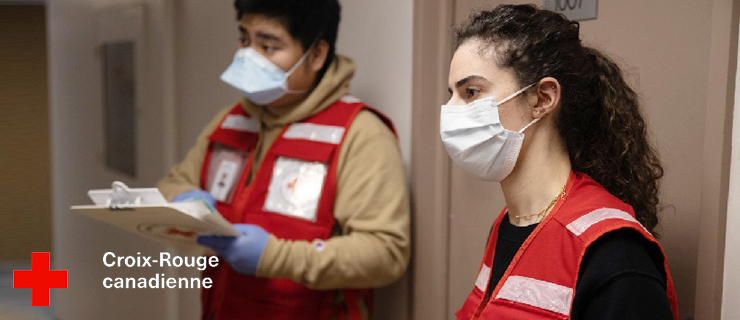 Help us improve the living conditions of the most vulnerable!
The Canadian Red Cross supports residential and long-term care centers (CHSLDs) that must deal with the impacts of the COVID-19 pandemic. We have implemented a collaborative approach that allows us to immediately offer help to CHSLDs and their beneficiaries, as well as to adapt and intensify the scope of this support as needed.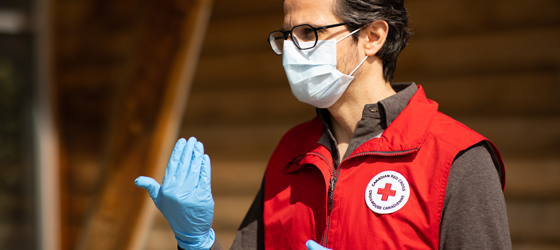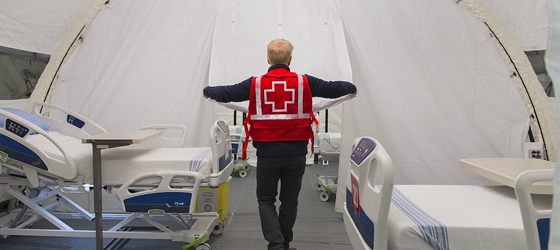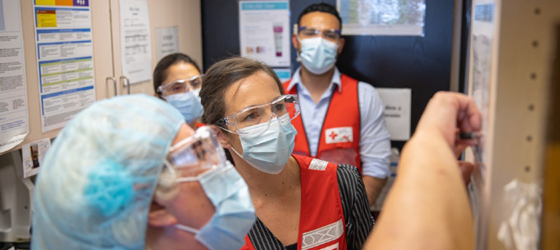 Epidemic Prevention and Control (EPC) – Specialist (National)
Epidemic Prevention and Control Specialist (National), under the direction of the Team Leader or a designated management position, will work in collaboration with other CRC Partners, ERT responders, staff and volunteers, local health authorities and affected communities within the domestic operations team.
Specifically, this position will provide:
Technical advisory role on EPC through infection, prevention and control (IPC) measures to support institutions in the safe adaption and implementation of IPC protocols and to enhance the development and organization of a safe healthcare environment in epidemic/ pandemic context

Given the nature of epidemic/ pandemic context, the intensity and types of activities may vary by rotation (preparedness, containment, mitigation phases)
Note: A wide range of EPC advisors will be considered for the EPC roster including but not limited to: Health and Safety, Public Health, IPC, Contact tracing, vaccination and Community Mobilization Specialists etc.
Main responsabilities/activities
EPC Technical Advisory Role
Conduct (on-site or virtual) EPC rapid assessment of facilities based on partner's EPC needs. Present written report and recommendations to management, as requested.

Analyze information and processes and develop efficient EPC strategies for the site(s) or with the team(s) under your purview, while respecting CRC protocols

Support implementation of agreed EPC recommendations, which can include but not limited to:

Support the overall strategy for the design of zones (red, yellow, green) and donning and doffing stations, among other design support, from planning through implementation

Conduct EPC Trainings-of-trainers and/ or prevention workshops to build local capacity

Monitor/ reinforcement and compliance of IPC measures/ protocols and PPE.

Other EPC / public health activities as agreed with management

Share evidence-based epidemic/ pandemic resources to operations team and support operations to ensure overall health and safety of staff/ colleagues, as required.

Support and carry out timely, quality reporting as required by operations and technical teams.
Coordination
Represent the EPC team, coordinate with internal and external stakeholders at various levels as needed and establish and maintain effective working relationships with the following entities:

CRC operations, provincial, national team.

Health and Safety Committee for follow up of incidents or breaches

Field Operations Team – liaise with support functions, as needed

Facility IPC technical team, facility management team

local, provincial, regional or other health authorities and partners as required.
Management and other responsibilities
Provide support to new EPC team members and support operation in EPC workforce plan and potentially take a coordination role, as required.

Ensure monitor and report EPC staff technical needs and provide solutions, as requested, including increasing knowledge and skills or compliance of established policies and practices through reminders, online trainings, updates or sharing of policies or guidance documents, etc.

Support technical training of EPC team in their activities as their technical manager

Report writing and/ or review; ensure reports are sent to relevant stakeholders, as needed

Escalate technical issues to CRC Health technical line manager or health authorities for decision or follow-up
Duties Applicable to All Staff
These duties complement the key tasks and responsibilities of each Specialist and are in addition to the specific mandate elaborated in the specific to the EPC operations:
Abide by and work in accordance with the Red Cross/Red Crescent Principles:

Abide by and work in accordance with the CRC Protocols and Procedures

Contribute to a positive team environment and service excellence to meet the needs of beneficiaries

Perform any other work-related duties and responsibilities that may be assigned by the line manager
Requirements
Bachelor degree in one of the following areas: medicine, nursing, public health, paramedic, or IPC is required (the region or country of license is not an issue as there is no clinical role);

Minimum 3 years of experience in clinical health, public health and/or epidemic pandemic management is required

Experience in IPC / PPE training and supervision is an asset
Fluency in English is required; knowledge of French and other languages is considered an asset

Training, facilitation, coaching and education skills.

Ability to coordinate with authorities and foster effective working relationships with health stakeholders at various levels

Ability to adapt to changing circumstances in a fast-paced environment

Strong analytical, organizational and time management skills

Strong verbal and written communication skills.

Strong computer literacy (Microsoft Office, Zoom, etc. )

Resilience and adaptability to changing circumstances and an evolving environment

Commitment to gender equality and social inclusion

Valid Driver's License is considered an asset.
Accountability: respects, inspires trust, is dependable, and uses judgment.

Team excellence: adapts, demonstrates commitment, collaborates and builds relationships and trust.

Results focused: plans and organizes work, is goal/task oriented, is solution oriented, focuses on continuous learning.

Service excellence: is service oriented.

Professionalism; Empowering others; Diversity; Judgement/ Decision-making
DEPARTMENT/SERVICE: Global Health Unit

LOCATION: Can – Montreal or Quebec

Technical Reporting Line: Head, Epidemic and Pandemic Support, Global Health Unit

Managerial Reporting Line: TBD

CLASSIFICATION: CDI 4-5 (to be confirmed for the assignment and specific assigned role)

MANAGERIAL or NON-MANAGERIAL: Managerial

DURATION: 4 weeks with potential extension
For Field based positions, difficult and demanding both physically and psychologically working conditions are expected including the following:
Due to dynamic nature of an emergency and proximity to epidemic/ pandemic affected area, issues with access and mobility and strict protocols and procedures.

Very basic living conditions

Long hours of work in demanding context with limited resources

Stressful rapidly changing environment.

The ability to work in a high risk, fluid and evolving situation may be required, as is the ability to work in stressful and often ambiguous conditions.

All EPC Specialist must be screened by the Travel Health Team